Our Fleet
Ranging from Mercedes Atego to a Volvo FH500 to a Scania R6 X2, our fleet of 24 vehicles are all fitted with EURO6 engines, 360° observation cameras and warning sensors. Eleven of our vehicles are also fitted with cranes, Fassi and Palfinger, some of which have the capability to lift to 21,500kgs (21.5t) and 1,700kgs (1.7t) at 23.55m radius.
Our articulated chassis vehicles are equipped with interchangeable trailers, ranging from 10m (33ft) to 13.6m (45ft) and can also be fitted with low loader trailers which can be extended to 20m via a flip toe ram, to accommodate self-erecting tower cranes.
Not only do we pride ourselves of our fleet of vehicles, but also our crew of ADR certified drivers whom are fully trained and given comprehensive induction and driver assessment from our in-house training department. All our drivers are given continued development training throughout the year, maintaining a high level of competency and allowing us to keep health and safety paramount to our company.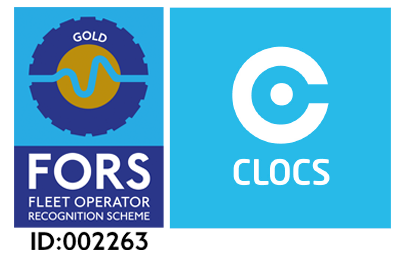 CONTACT US
| | | | | | | |
| --- | --- | --- | --- | --- | --- | --- |
| | | | | Fassi F820RA 2.26 + L414 Fly Jib +V20 Hoist | | |
| | | | | | | |
| | | | | | | |
| | | | | | | |
| | | | | Variety Of Trailers (Qty 34) | | |
| | | | | | | |
| | | | | | | |
| | | | | Fassi F710RA.2.27 + L426 Fly Jib + V20 Hoist | | |
| | | | | | | |
| | | | | | | |
| | | | | | | |